BOARD MEMBERS 2018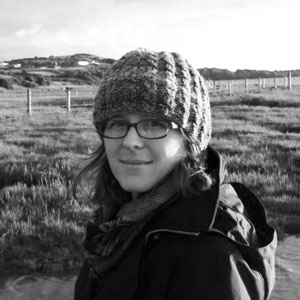 Kelly Hamshaw
Kelly joined the Bristol CORE Board in 2017. She and her husband, Scott, moved to Bristol in 2009 after falling in love with the historic downtown and village center. They've been slowly renovating a 1922 craftsman bungalow in the village ever since.
The vitality of rural communities is at the heart of her work at the University of Vermont, where she is a Lecturer in the Department of Community Development and Applied Economics as well as a researcher with the Center for Rural Studies. Students from Kelly's Local Community Initiatives classes have partnered with Bristol CORE through service-learning opportunities for several years.
Kelly is also a board member of The Watershed Center, a local community-based land trust that conserves nearly 1,000 acres in the northwest corner of Bristol.
Aidan Lenihan
Aidan was born and raised in Bristol, and currently resides in the Village with his wife and two daughters. A professional musician, he can be found playing pedal steel and guitar throughout New England. When he's not behind the guitar, he's behind the soundboard for his company Mad River Valley Light and Sound.
After music, his other passion is gardening and during the summer and fall months he fills his daytime hours working at Rockydale Gardens as their groundskeeper.
Aidan joined the board in 2018 and brings his knowledge of music and event coordination to the Bristol CORE team.
Meridith McFarland

Meridith, the Bristol Recreation Director since May 1, 2018, is a native Vermonter who grew up in Starksboro. To be more involved with the community, Meridith joined the Bristol CORE soon after starting her position as Director.
Meridith comes from many years in Resort Management from running programs, hosting events, teaching skiing, snowboarding, and mountain biking at Sugarbush Resort.
Meridith also volunteers as the Regional Coordinator for Vermont's SheJumps, an organization that promotes women of all ages in the outdoor sports.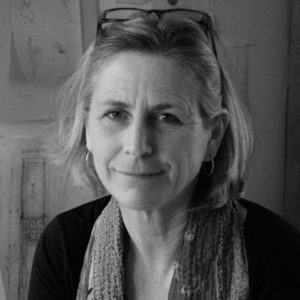 Katie Raycroft-Meyer
During her twenty-four years as a practicing landscape architect in Vermont, Katie has had the opportunity to work in many aspects of the profession. She has managed projects at all stages of the design process, from the initial site inventory to implementation and as a planner and facilitator she has collaborated with many municipalities and community groups. Katie has taught courses in Landscape Architecture History and Theory at Burlington College and Site Construction and Management at Vermont Technical College. She has coordinated community art projects with local elementary schools and volunteered on planning and design review boards.
Katie received her undergraduate degree at St. Lawrence University, studying biology, ecology and fine arts, graduating in 1981. She initially pursed a career in marine biology, but her passion for the arts, eventually led her to the field of landscape architecture. In 1985, she continued her education at Cornell University's graduate school of Architecture, Art and Planning.
Amanda Sorrell
Amanda is a New York native and has a bachelor's degree in public relations from SUNY Plattsburgh. After college, she managed a small real estate company for three years until she moved to Vermont. Amanda gained valuable knowledge about the real estate world in her former position and decided that real estate was her career of choice. She is currently licensed with KW Vermont in South Burlington.
Amanda and her husband, Ryon, live in Bristol. She enjoys traveling, volunteering and spending time with her husband and their two Labrador Retrievers.
Amanda joined the board in 2018 and brings her knowledge of event planning and community outreach to the Bristol CORE team.

EX-OFFICIO MEMBERS
Ian Albinson – Executive Director
Ian Albinson is a co-founder of Albinson Design, a design and animation firm he runs with his wife, and the founder of Art of the Title, a highly respected online resource for film and television title design.
Ian has been involved with Bristol's downtown organization, the Bristol Downtown Community Partnership, since 2009, and served on the Design Committee and Board. In 2015 he became the Executive Director of the non-profit group, and engaged in significant restructuring of the organization into Bristol CORE.
Ian has lived in Bristol for over ten years in an eco-friendly home, with his wife Raedia and 2 year old son, Max.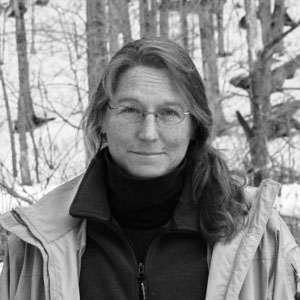 Valerie Capels – Town Administrator
Valerie Capels joined the Town of Bristol as the Town Manager in October, 2017. She has over 20 years of experience in municipal planning, community development, project management, and town administration, including eleven years as the Town Administrator in Waitsfield and also as Director of Planning and Community Development of the City of Montpelier.
In her capacity in Waitsfield, she secured a Village Center Designation for historic Waitsfield Village, and in Montpelier, she initiated the downtown revitalization program and qualified Montpelier as a Certified Local Government amongst a long list of other economic and community development projects.